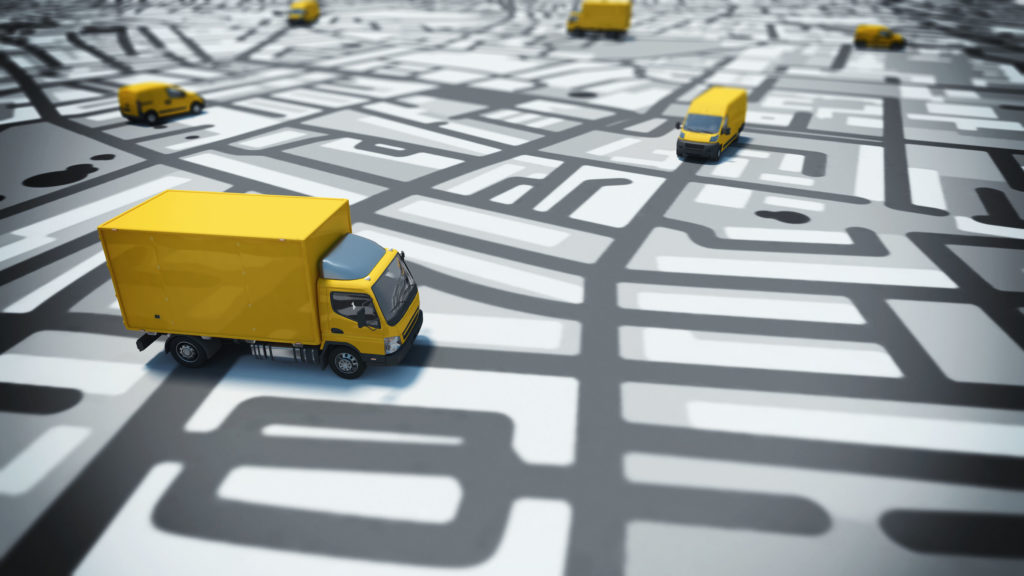 The fleet industry is currently undergoing significant changes that will change the future of fleet management — creating new ways to maximize efficiency and minimize the costs that are involved in fleet operations.
To keep up with the competition, it is imperative that company-owned fleets run on the latest software and follow the latest trends in the industry. Organizations should also keep an eye out for the upcoming changes and find out ways to better adapt to them.
Here, we will look at the top 5 trends in fleet management to understand what precisely has been driving the fleet management industry.
1. Data Visibility and Management
In the past few years, fleet management has actively used data to understand and scale their operations, & this is something to which companies far and wide have been quickly adapting.
New Fleet Management Software and Hardware companies are being founded every year that offer information-gathering as their core solution. They help the fleet industry verify trends and make data-driven decisions. This streamlined process of data collecting reduced paper-work enables operational team members to easily access and share information among themselves and other internal and/or external stakeholders.
With data at hand, the fleet industry operates much proactively and works effectively towards reducing vehicle downtime and virtually eliminating unexpected issues.
2. The Usage of Telematics and GPS Tracking
Tracking and telematics are two of the primary areas of focus of fleets. The driver's behavior can be analyzed well with vehicle tracking and telematics, and reading the odometer helps with managing parts inventory and maintenance schedules.
These GPS units can be placed in vehicles (either hard-installed or removable) and transfer data to the head office — all in real-time. This way, fleet managers can make informed decisions to manage drivers and vehicles more efficiently.
GPS tracking and telematics can help with simple things, such as finding out whether your driver is wearing a seatbelt or not, or if there is any unauthorized person inside the vehicle. The whole system becomes much easier to integrate into a fleet's existing backend dispatch system using APIs. Once the integration takes place, you can get real-time data on location, ETA, and a whole host of information depending on the problem you need to solve.
It also provides accurate, real-time data that can help you prevent truck breakdowns. You can find out the vehicle's speed, odometer readings, how long the engine has been running, and more. ROI can be easily realized using tracking and telematics systems.
3. Substitution of Vehicles
One of the most expensive elements of the fleet industry is the acquisition of new vehicles. These come up as high one-time costs which must be incurred if the company needs up-to-date performance and metrics from their vehicles.
Truck costs have also gone up in recent years with increasing demand, which has put more focus on an updated fleet that displaces older, outdated vehicles.
4. Managing Maintenance Costs
According to Ernst and Young, the cost of fleet management may account for 30 to 50 percent of the overall cost of fleet ownership.
The challenging aspect here is the cost of incalculable components, along with labor expenses. To tackle this problem, fleet managers need to depend on software, which can help to decrease work pressure.
Some programs can even provide automatic updates around fleet operations and automate the billing process.
5. Fuel Expenses
Another factor that plays a crucial role in fleet management is the cost of fuel. Oil prices have significantly dropped in the past few years, and it has had a positive effect on organizations' revenue.
Newer vehicles are more dependent on electrical components, which significantly reduces the consumption of oil and the costs related to it. However, at the peak of the driving season, fleet managers must be well aware of how the fuel expenses will be affecting their revenue. Thus, it becomes crucial that the fleet has tools that compute fuel utilization, so there's a record of everything.
One cannot stray away from the fact that the fleet industry will keep on developing, and so will the competition around it. To stay ahead of the game, it is a must that fleet managers adopt fleet management applications. These applications unlock the potential of the entire fleet management process and immediately deliver results that can improve the company's efficiency and reduce operational expenses in both the short and long term.
OneSimCard M2M works with many leading GPS and Telematics providers all over the world. Our international mobile cellular connectivity solutions enable fleet software and hardware solutions companies quickly scale by providing a single portal, a single APN for all of their devices, and multi-IMSI SIM cards, including eUICC capability, with access to multiple networks in most countries. If you are curious about our solution and would like to learn more, please contact us at sales@onesimcard.com or call us at +1 617-313-8888.