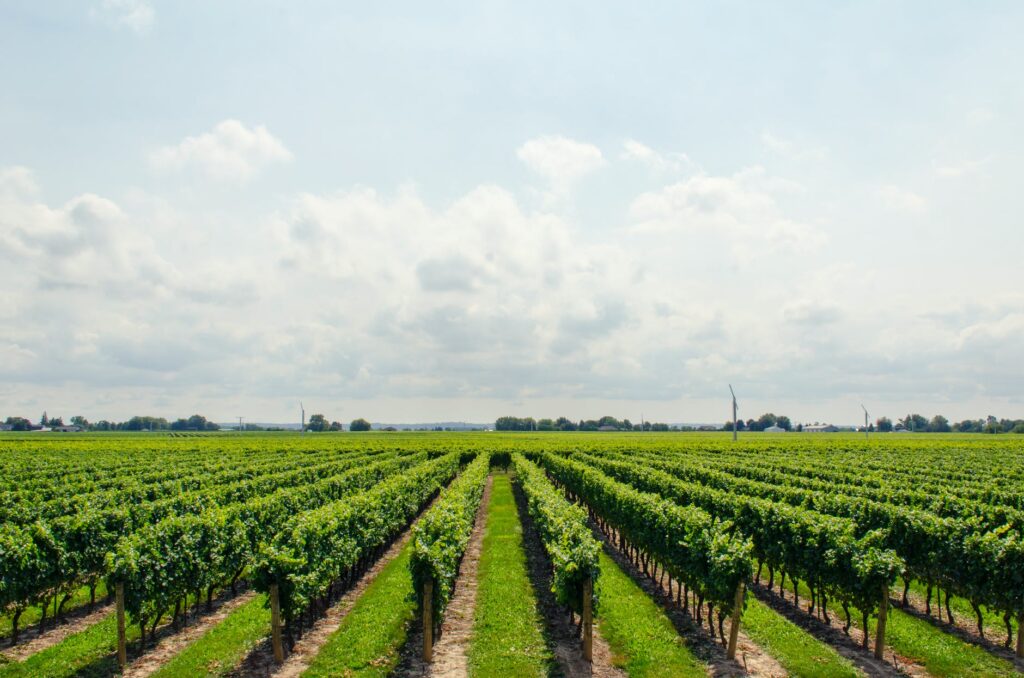 Agriculture Technology
Agricultural Technology has become the most revolutionary and impactful area of modern technology, because of the fundamental need to produce enough nutritional food to nourish a growing global population. With advancements in technology and IoT, modern farms and agricultural operations work incredibility different from past practices. Sensor devices, automated machines, and information technology have taken over the agriculture sector.  
The global population will reach over 10 billion by 2050. To fulfill the need of 10 billion people, we need to work hard and smart. We need to double the amount of food we now produce. The latest Agriculture Technology covers almost every aspect from powered machinery (formerly performed by people and animals), to enhanced seed production and planting techniques to agrochemicals, which supports crop growth and protects the plants from destructive weeds and insects.
Today's agriculture regularly uses different technologies, like robots, moisture sensors, aerial images, and GPS technology. With the evolution of Technology and robotic devices, the agriculture industry is becoming more user friendly. Agriculture technology and its robotic systems allow many businesses to increase profits, become efficient, safer, and more environmentally friendly. This advancement in Technology, which connects agriculture with Technology, increases productivity, and reduces human workload.
Climate change is a big challenge. With the development of Technology and to save our natural resources, Agriculture Tech adoption is essential. AGTECH allows farmers to better utilize resources like water and nutrients effectively. Another primary purpose is the enrichment of soil through precision agronomic systems and enhanced seeds, which will produce crops that will be beneficial for human health as well as for the animal husbandry. This will increase the output of meat and produce higher quality products full of proteins like milk and eggs. In short, Agriculture Tech is the new game-changer for the production of more food with less natural resources.  
Use of Technology in Agriculture
There are many usages of Technology in Agriculture. Below we have mentioned some uses of Technology in agriculture.
Farm machines lower the cost of labor, harvest in time, plant early, and makes certain that the yield is stored within the right time frame. The use of Technology in agriculture makes sure that the food is grown, harvested and stored within the shortest time possible.  
GPS tracking for machines
GPS technology also plays an essential role in the development of autopilot sprayers, & tractors that do not require any driver. Trackers are enabled with the help of IoT Sim Cards. GPS trackers and tracking systems eliminate human errors and save fuel and equipment. Security of the tracking devices can be accomplished with Private IP addresses, coupled with VPN and even private APNs.
What quantities to give to the plant, what fertilizers work best for different plants, when to apply. These are significant challenges faced in agriculture. Crops sensors make it easier for the farmers to adequately supply the fertilizers and pesticides the crops need in the correct quantity. Such technologies give you an overview and sense of how your plants are feeling.  
Use of GPS in field documentation
With the help of GPS, it is becoming easier to determine and document the yields from a given farm and record the application rates. The use of GPS is done with the help of an IoT sim card. 
Genetic engineering and the process of improving the health of the of the given crop at the genetic level continues to evolve. Biotechnology, referred to as genetic engineering, is carried out to increase the resistance to drought, pests and disease of crops worldwide. In short, with biotechnology, farmers can get the idea of whether or not they can plant on areas that were considered dry or deserts. They can also use less pesticides which saves money and is better for the environment. To achieve the goals, farmers must understand the concept of modern farming and the use of Agriculture technology. 
Agriculture Technology and Growth
In this tech era, where the Internet is becoming more and more ubiquitous, the Internet of Things (IoT) has disrupted many industries and the Agriculture Industry in the same regard. 
IoT technology has brought significant change with smart wearable's, connected devices, automated machines, driverless cars, and much more. Some recent statistics revealed that the global population would reach over 10 billion by 2050. The agriculture industry needs to ramp up production to feed this massive population. In this case, the best way to fulfill this gap between the food and people is the adoption of IoT internet of things. To deal with climate changes, IoT is eradicating and helping us achieve the demand for more food. Amongst the toughest challenges – weather conditions and environmental impact, IoT must be adopted.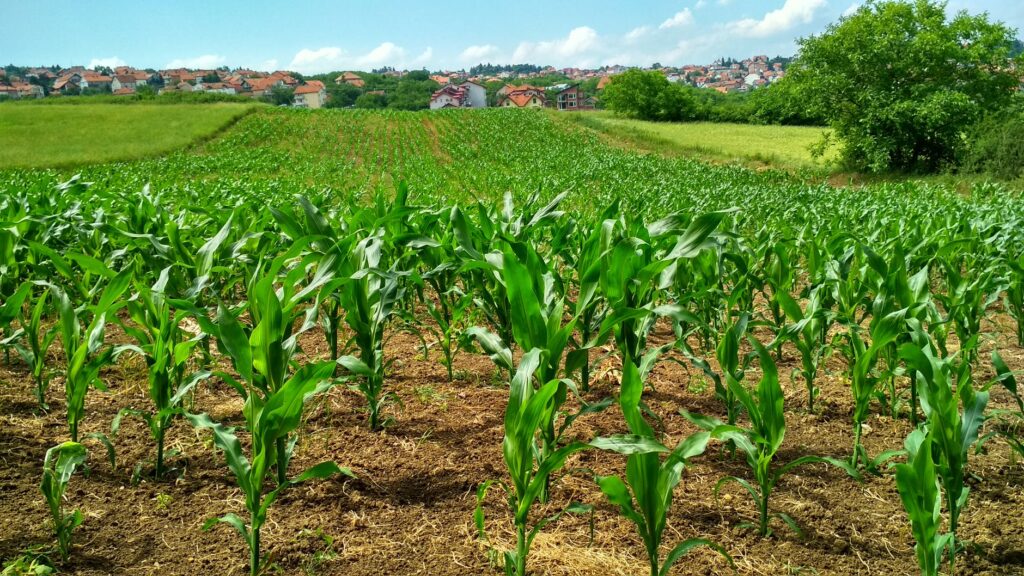 IoT is enabling agriculture to increase agricultural production at a low cost. In the next few years, smart solutions powdered by IoT will improve the agriculture operations. Some recent reports have stated that the IoT device installation will realize a compound annual growth rate of 20% in the agriculture industry. And the number of connected devices (agricultural) will grow from 13 million in 2014 to 225 million by 2024. However, in the less developed regions, the IoT implementations will be a challenging task. Still, OneSimCard M2M for IoT is making it possible to introduce connectivity and using their global cellular networks.
Benefits of Agricultural Technology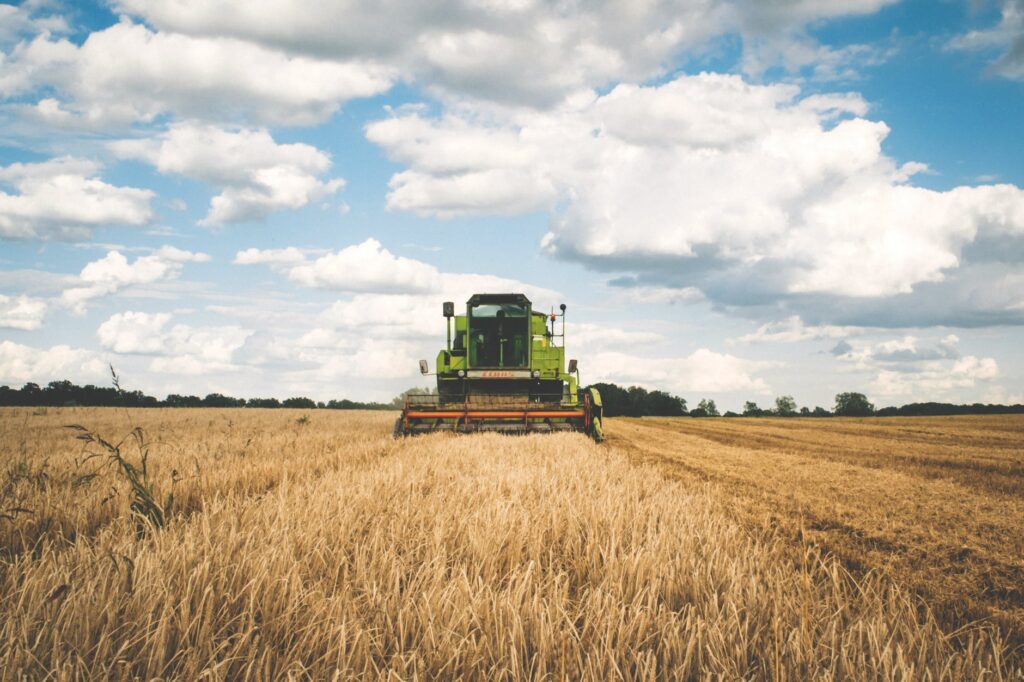 Agricultural technology remains a great player in generating revenue and the source of food for people across the globe. In recent years, this sector has faced many changes, adopted many technologies in agriculture, and used different farming approaches.
Below are some of the benefits of Agriculture technologies. This is a glimpse of the importance of modern technology adoption in agriculture.  
Modern Technology and Tech machines can reduce the efforts of farmers

Less production time

Higher productivity of crops

Technology is used to supply water to the crops

Connected machines can easily sow the seeds without workforce

Chemical pest control

Less use of water can improve the fertility of the soil

Lower prices, along with significant efficiencies

Reduce the impact on the environment

Ecological impact

Safer foods with safer growing conditions 
Future of IoT in AGTECH
Robotic technologies and remote devices enable more reliable monitoring and management of resources. These technologies rely on using data connectivity. Remote devices consist of embedded SIM cards (eSIM) or traditional plastic SIM cards for IoT/M2M communication. Aside from robotic and remote technologies, management of natural resources plays a big part in saving natural resources such as air and better water quality. There are many growth issues in agriculture technology that are interconnected with security measures. These remote technologies give the farmers better control over plant and animal production, processing, distribution, and storage. 
AGtech Services and OneSimCard M2M and its roaming services are expanding to the Global level to meet people's demands and deliver sensitive information about device activities or data sharing activities over networks. OneSimCard IoT has a wide portfolio of solutions to ensure reliable, and secure connectivity across the worldwide.  
Agricultural technologies continue to morph, expand and adopt new technology eUICC (Embedded Universal Integrated Circuit Card) Is the next game-changer. Along with eUICC, ICCID (Integrated Circuit Card Identifier) is used in the development of Agriculture technology. With the help of IoT technologies, farmers can now quickly determine what is best for their crops, assess the condition of their plants, better understand impending weather interactions and impacts, and produce a right product at a fast pace. To say that IoT is making strides for the farmers to reach the highest of success is an understatement. One day if might be possible, with a single press of a button, to automate the entire farming process.
Share this article with your friends and family, let them know about the next revolution in the AGTECH.
For a quick start with OneSimCard IoT , check out the IoT SIM Starter Kit.
To a receive a free no-obligation quote for your application click here, or contact us directly via email sales@onesimcard.com or phone +1 617-313-8888.